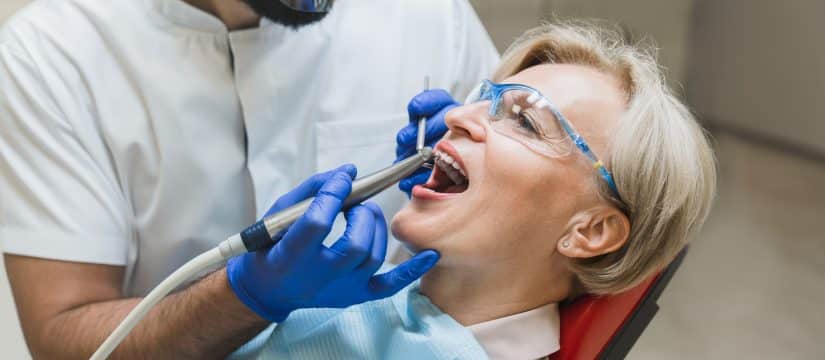 At Clark Dental Group, we offer affordable dental care for the whole family. Everyone deserves a healthy and beautiful smile, and we provide various services to meet your needs. From preventive care to restorative dentistry, we're here to help you achieve your perfect smile in Midlothian, Texas.
Please schedule an appointment with Dr. Brain Clark and his team today!
Restorative Dentistry Can Help!
At Clark Dental Group, we're passionate about helping our patients maintain healthy, beautiful smiles. If you have missing or damaged teeth, you may wonder what your options are for restoring your smile to its full glory. We want to ensure that you know about all the restorative dentistry treatments available to help get your smile back on track. Let's take a look at how restorative dentistry can help! 
A bridge is a dental prosthetic that helps fill in the gap created by missing teeth. It comprises two crowns attached to a false tooth or multiple false teeth in between them. Crowns, also known as caps, are custom-made to fit directly over a tooth significantly damaged due to decay, injury, or other issues. They are typically made of porcelain and can be designed in various shapes and colors to look like natural teeth.
Dental implants are titanium posts inserted into the jawbone, acting as artificial roots for replacement teeth. Implants help preserve facial structure and reduce bone loss after tooth loss. While most implants take several months to heal completely, we strive to promptly provide patients with the best possible experience so that your treatment isn't drawn out more than necessary!
Dental bonding is an easy and effective way to improve the look of your smile. It allows us to restore teeth affected by injury or decay, close gaps between teeth, modify their shape, or brighten their color. The process only takes one appointment and starts with the tooth being etched before a unique resin material is applied and hardened using a special light. The result is a beautiful, natural-looking smile – something you won't believe you waited so long for! In addition to providing aesthetically pleasing results, dental bonding helps strengthen the teeth from further damage and can help reduce sensitivity. It's so quick and easy that it can be used as a stand-alone option or with veneers, crowns, or bridges to enhance results even more.
Dentures can be a great way to restore your smile, and with all the advancements in modern dentistry, they are more comfortable, natural-looking, and durable than ever! Whether replacing just a few missing teeth or all of your teeth, dentures can help improve your confidence while eating and speaking. With proper care and maintenance, they allow you to enjoy the foods you love while making sure that they last a lifetime. Plus, they eliminate any discomfort associated with gaps caused by missing teeth.
Root canals are a restorative dentistry procedure used to treat an infected, decayed, or damaged tooth. The process involves removing the soft inner core of the tooth and replacing it with a unique sealant material. The process eliminates any infection-related pain and protects the remaining healthy tooth structure from further damage.
At Clark Dental Group, we offer all these services—and more—to help restore your beautiful smile! Our highly-trained professionals will work with you to create a treatment plan tailored to your needs.
Midlothian Restorative Dentistry
If you have missing or damaged teeth, don't worry; plenty of options available through restorative dentistry can help bring back your smile's full potential! At Clark Dental Group, we're committed to helping our patients achieve lasting oral health through personalized treatments tailored just for them. Contact us today to see how we can help restore and revitalize your smile!