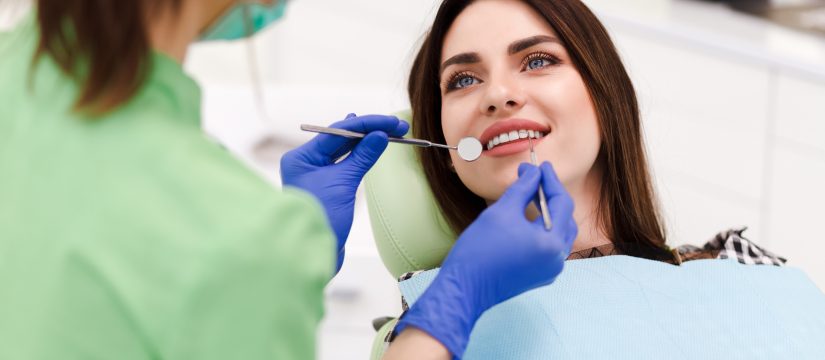 Clark Dental Group is a trusted provider of high-quality, comfortable dental care. We strive to make every patient's experience as positive and stress-free as possible. Our goal is to help you achieve a beautiful, healthy smile for a lifetime. With our experienced team, we are confident that we can provide you with the best possible dental care. Our Midlothian services include everything from preventive care to cosmetic dentistry. We also use the latest technology to ensure that your cosmetic dental procedure results will make you smile.
Schedule an appointment today!
Enhance Your Smile With Cosmetic Dentistry
If you are looking for a way to improve your smile, cosmetic dentistry may be the answer. At Clark Dental Group, we offer a wide range of cosmetic dental services to help enhance your smile and boost your confidence. Whether you need whitening or veneers, our experienced team has the expertise to provide you with the care you need. Let's take a look at how cosmetic dentistry can improve your smile. 
One of the most popular ways to brighten and whiten teeth is through professional teeth whitening services. Professional teeth whitening is far more effective than over-the-counter products because it uses more potent whitening agents to penetrate deeper into the enamel and remove stains that food, drinks, smoking, and aging have caused. Plus, if you opt for an in-office treatment, you will see results immediately! At Clark Dental Group, we offer two teeth whitening options – in-office and at-home treatments – so that you can choose the best option for your lifestyle.
If you have chipped or broken teeth, veneers are a great solution. Veneers are thin shells made from porcelain that cover the front surface of your tooth to restore its size, shape, and color. Veneers are custom-made to fit perfectly with your existing teeth, so they look completely natural and blend in beautifully with any other dental work you may have done in the past. Best of all, veneers are stain-resistant, so they will maintain their vibrant color for many years!
Dental bonding is another service offered at Clark Dental Group that can improve your smile without being invasive or expensive. Bonding involves applying composite resin – which is made from plastic mixed with glass particles – directly on top of damaged areas such as chips, fractures, or discoloration on tooth surfaces. This material is shaped and colored to match surrounding teeth, so it blends in naturally for an improved appearance. It also takes less time than other procedures and requires minimal preparation, if any at all!
Dental implants are revolutionary for cosmetic dentistry! They offer a permanent and natural-looking alternative to missing teeth, bridges, and dentures. They look great and help support your surrounding teeth and create a stable base for any other dental procedures that may be needed. Plus, they're incredibly easy to maintain! Just be sure to follow Dr. Clark's instructions regarding brushing and flossing around the implant. Ask us today if dental implants are right for you – they could dramatically improve both the look and health of your teeth.
At Clark Dental Group, we understand how important having a beautiful smile can be; that's why we offer cosmetic dentistry services tailored specifically to each patient's unique needs. From whitening and veneers to dental bonding and more, our experienced team will work closely with you throughout every step of the process – ensuring that whatever procedure you decide on is performed safely and efficiently while giving you long-lasting results! Contact us today to look into how cosmetic dentistry can improve your smile!